Lapp Cycle and Parts Ltd. Offers a full service department, capable of providing coverage for all your Honda equipment and machinery.
A four bay service area, with fully trained and certified mechanics await your business!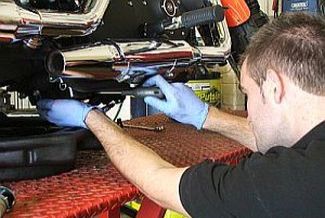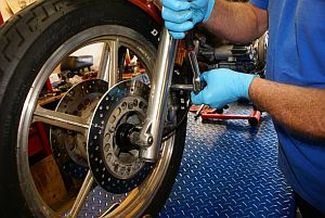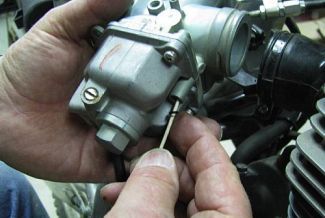 We provide all the necessary assistance for the coverage of any warranty issues that may occur. Piece of mind, is one of the most important items we have built our foundation upon.
---
Honda Service Provides The Following Service Advantages:
Our Honda Genuine Parts, oils and chemicals are factory approved and tested with the highest quality standards imposed by Honda engineers
Our Honda dealers use only Honda Genuine Parts
The latest technical information is at the fingertips of our technicians through the Honda communication system
Our dealers are supported by our Tech-line and Quality Engineering teams at Honda Canada Inc.
---
To Obtain Warranty Service:
You must take your Honda General Purpose Engine, at your expense, during normal service hours, to the authorized Honda Power Products dealer or the dealer designated by the manufacturer of the machinery or equipment powered by the Honda engine.
If you are unable to obtain or are dissatisfied with the warranty service you receive, first contact the owner of the dealership involved; this should resolve the problem. If you require further assistance, contact the Honda Canada Inc., attention Customer Relations Department.
Honda Canada Inc.
180 Honda Boulevard, Markham ON
L6C 0H9
Telephone:
Toll Free: 1-888-946-6329
Fax:
Toll Free: 1-877-939-0909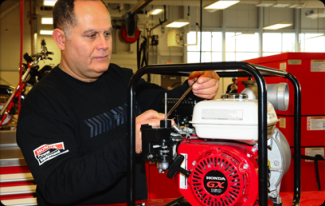 ---
HONDA MUD BOG AT LAPP CYCLE

Lapp Cycle & Parts Ltd. is proud to announce the finalization of a project 30 years in the making!

Owner Peter Lapp, has created a wild beast specifically designed for one thing, Mud Bog, the Honda powered unit can be seen in the showroom at Lapp Cycle & Parts Ltd.

This awesome unit is 100% Nitro fueled, and is powered by a Honda 4 cylinder 1137cc motor.